Founded in 1991, IPC have been offering professional, tailor made real estate solutions to those both looking to buy or sell their property in the Algarve, while the property management side of the company offers a seamless service covering all aspects of maintenance, management and bookings.
Based in Carvoeiro, the bilingual IPC team is dedicated to meeting the needs of every client, focusing on their needs and using their local knowledge and experience to solve every possible issue.
A proven track record for high standards and real results has made IPC a trusted first stop for many people looking to buy their dream home in the Algarve and the teams emphasis on the "personal touch" has enabled long lasting relationships to be formed, with many clients remaining friends long after the keys have been handed over.
Take the stress out of buying, selling or managing your property in the Algarve with IPC.
Our Team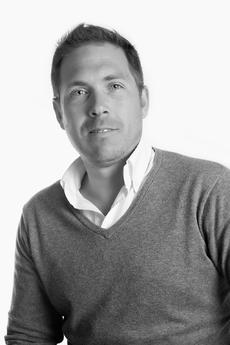 Neil Goodale
Director
British born Neil moved to the Algarve at the age of six and was educated locally before moving to Lisbon to work as a stockbroker for three years. He returned to the Algarve and initially worked for another management company before bringing his experience to IPC and setting up the Property Management arm of the business.
Since 2002 Neil has built up the Property Management services at IPC and works in close collaboration with the other areas of the business to provide a complete service for clients.
Being bilingual and understanding the needs of clients with varying needs has enabled Neil to create a broad client base with hundreds of clients of all nationalities relying on his skills to ensure the smooth management of their property.
The high percentage of personal recommendations made by clients regarding the property management skills of IPC is a testament to the care, professionalism and local knowledge of Neil and the property management team.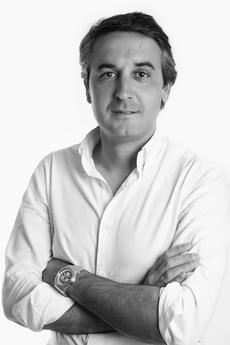 Pedro Simôes
Director
University educated Pedro has been involved in sales, marketing and real estate in the Algarve since 1999 when he worked as part of the team at the Portimão Marina.
For six years Pedro was responsible for working as part of the project management, building and general management team at Portimão Marina, allowing him to gain a broad understanding of the entire real estate process.
From 2004 until 2008 Pedro worked for an Algarve management company where he dealt with paperwork, permits, licencing issues, as a client liaison and in all aspects of property management before moving to IPC in 2008.
Close relationships with local entities, including the Notary, and language skills in Portuguese, English, Spanish and French have enabled Pedro to provide a consistently high level of service to all clients both within the real estate department of IPC and on a general level within the company.